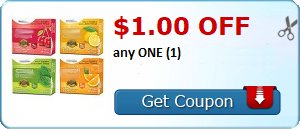 Save $5 when you spend $25 on Bayer, Aleve, One-a-Day and more!
Check out this awesome SavingStar eGrocery coupon. Remember, these cannot be paired with manufacturer coupons.
Save $5.00 when you spend $25.00 on any combination of the following products: Bayer® Aspirin, Aleve®, Aleve® PM, Aleve-D®, Alka-Seltzer®, Alka-Seltzer Plus®, One A Day®, Citracal®, Flintstones™ Vitamins and Phillips'®..Expires 12/3/2014.Save $5.00.