FREE 2 Year Subscription to US Weekly Magazine!
Head over and grab your FREE 2 Year Subscription to US Weekly Magazine!
FREE 2 Year Shape Magazine Subscription
Hurry to get your FREE 1 year subscription of Shape magazine! Fill out a short survey to get your free subscription!
No credit card needed.
FREE LEGO Magazine Subscription!
GO HERE to get a FREE 2 year subscription of  Club LEGO Magazine. This magazine includes building ideas, game tips, cool kids creations, comic adventures, members only contests, special offers and more.
FREE Rolling Stone Magazine Subscription!
Hurry over to RewardsGold.com where you can get a FREE 1 year Rolling Stone magazine subscription.

FREE Magazine Subscriptions – Many to Choose From!
Right now you can get FREE Magazine Subscriptions or Gift Voucher from RewardSurvey! Just register and take the survey and you will get $20 in rewards points.
You can choose from the following subscriptions:
$50 NakedWines gift voucher
Martha Stewart weddings
Martha Stewart living, Smithsonian
W
Golf Digest
Details
Wired
Inc
Fast Company
Boating World
Sea, Forbes
Poder
Brides
Gold World
Self
Men's Fitness
Shape
AFAR
Cigar Aficionado
Wine Spectator
Siempre Mujer
TV y Novelas
Golfweek
Vanidades
Wine Spectator
Wall Street Journal
Glamour
Us Weekly
And more!
You can also enter 5 emails to get $15 more in rewards. You can do that once a week.
 FREE Subscription of Popular Photography
If you have a love of photography then head over to get a FREE subscription of Popular Photography magazine.

FREE Subscription to Western Horseman Magazine!
Head over and request your FREE Subscription to Western Horseman Magazine!
Golf Digest Magazine 1 Year Subscription Just $4.50!
Tanga.com is offering up a one year subscription of Golf Digest Magazine for just $4.50.
Improve your game with Golf Digest. Subscribe now to get instruction from the game's hottest pros – Ernie Els, Justin Leonard, Phil Mickelson, and Tiger Woods. Golf Digest gives you more and better tips than any other golf magazine. In every issue you'll get two tear-out sections – Basics, a refresher on fundamentals, and Pocket Tips, a review of the issue's best tips. You'll also get equipment reviews, America's greatest 100 golf courses, feature stories, and much more.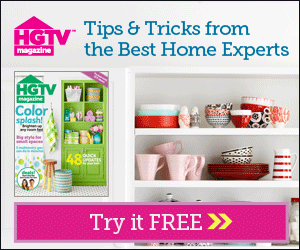 Free Trial Issue of HGTV Magazine
Get a free trial issue of HGTV Magazine. If you like what you see, you'll get 9 more issues (10 in all) for just $19.99 — that's like getting 5 ISSUES FREE!
If you're not satisfied, return the bill marked "cancel" and keep the first issue absolutely free, with no obligation.