Sign up and get paid to take surveys from SurveyDownline.
FREE Plum Organics Go Bars?!
Are you a Mom Meet Ambassador? You may qualify for FREE Plum Organics Go Bars!

This sampling opportunity is only available to Mom Ambassadors. Sign up HERE if you are not already a Mom Ambassador.

They are always offering great full sized products like this one.

Become a Bella Housewares Ambassador- Try Out Products for FREE!
Woohoo! Head over and sign up to Become a Bella Housewares Ambassador! You could Try Out their Products and Review them for FREE! You can pick up to 5 items you would be interested in trying and they will contact you if they have an opportunity for you to try one!
Springboard America: Take Surveys + Enter the $1000 Sweepstakes
Join Springboard America and earn survey dollars and enter the $1000 sweepstakes! 

FREE L'Oreal Waterproof Cleansing Lotion?!
Do you like to test out products and get paid for them? If so, Toluna is perfect for you!
Right now you can request this FREE L'Oreal Waterproof Cleansing Lotion. This is limited to 500 Openings, so not everyone will be able to get in on it. If you are not signed up for Toluna I would do so now because they will have more great offers coming soon!
Sign up for Toluna (a survey company which pays $1-$5 for surveys + product testing).
Confirm your email and sign in.
Click on Rewards tab and you will see a Test Products Tab.
They will let you know if you are chosen. If you don't get in on this one, there are always more to come.
My Survey: Accepting New Members!
My Survey is now accepting new members!
With My Survey, you can earn rewards from taking surveys. Membership is free.
Here are what some of our readers have to say:
"This is my favorite survey site, the surveys are generally easy & you can get paid with Paypal which comes quickly." LAS
"I love this site!! I've been a memeber for a while now!! I have gotten picked for several surveys to test out products and really enjoying doing so! Never had a problem with anything. I have cashed out my points to get an exercise video and also cashed out for cash through Paypal. Totally recommend it!" Kaini
"I love this site. The first couple months were slower but now seem to to qualify more. I tend to make $10-$15 every 3 weeks. I get the Amazon gift cards – stockpiling for Christmas!" Jennifer
Pinecone Research Now Accepting Qualified Members!
If you are looking for a great survey company to start with, Pinecone Research is now accepting application for new members!
Head over here to see if you qualify!
This window never stays open long, so hurry!
They pay $3 for every survey you complete and send checks out within days of completing.
This is one of the best survey companies around!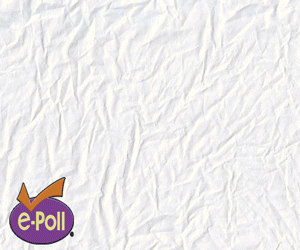 e-Poll Surveys: Earn Amazon, Olive Garden, Starbucks Gift Cards and more!
If you are still searching for a Survey company to sign up with, check out e-Poll!
I have read some very positive feedback from readers who have been with them for years!
You can earn great gift cards to places like Starbucks, Target & more!!
Do you work with e-Poll? Let us know how your experience has been!
See more survey opportunities!
Make Money from Home by Taking Surveys!
If you are looking for some new avenues to make money, here are some great survey companies who are currently accepting new members!
*Accepting New Members Again!!
I have read a ton of good things about Opinion Outpost from other sites. 
You receive points that you can redeem for prizes or cash. From what I've read, the prizes are very attainable!
Plus, be sure to confirm your email with the email they send you so you will be eligible to be a product tester too!
Here are some comments from our readers who have first hand experience with Opinion Outpost:
Christine: "I'm a member of it and really like the fact that you can get a check mailed to you. They do send a good amount of surveys, although I haven't qualified for a lot of them. Also, be sure to jump on them when they are sent to you. If not you could lose the chance. I'm up to almost $20 and have only been a member for about 2 months."

Nikki: "I have made $87 with them since I joined in April. The checks really come in handy."

Melissa: "I have been a member for about 2 years now. I stack up the points all year then either cash them in for a check or an Amazon.com gift card during the holidays. This along with several other sites I work with, seriously help curb the holiday spending! "

Jennifer: "I have been on the site for about 2 weeks and already made $30!!!!"
If you've never taken paid surveys before, Opinion Outpost is a super place to start. For those who have 5 minutes here and 10 minutes there, it's a great way to receive a recurring monthly payment (Paypal, Amazon, etc.) without a lot of effort.
Go here to get started.